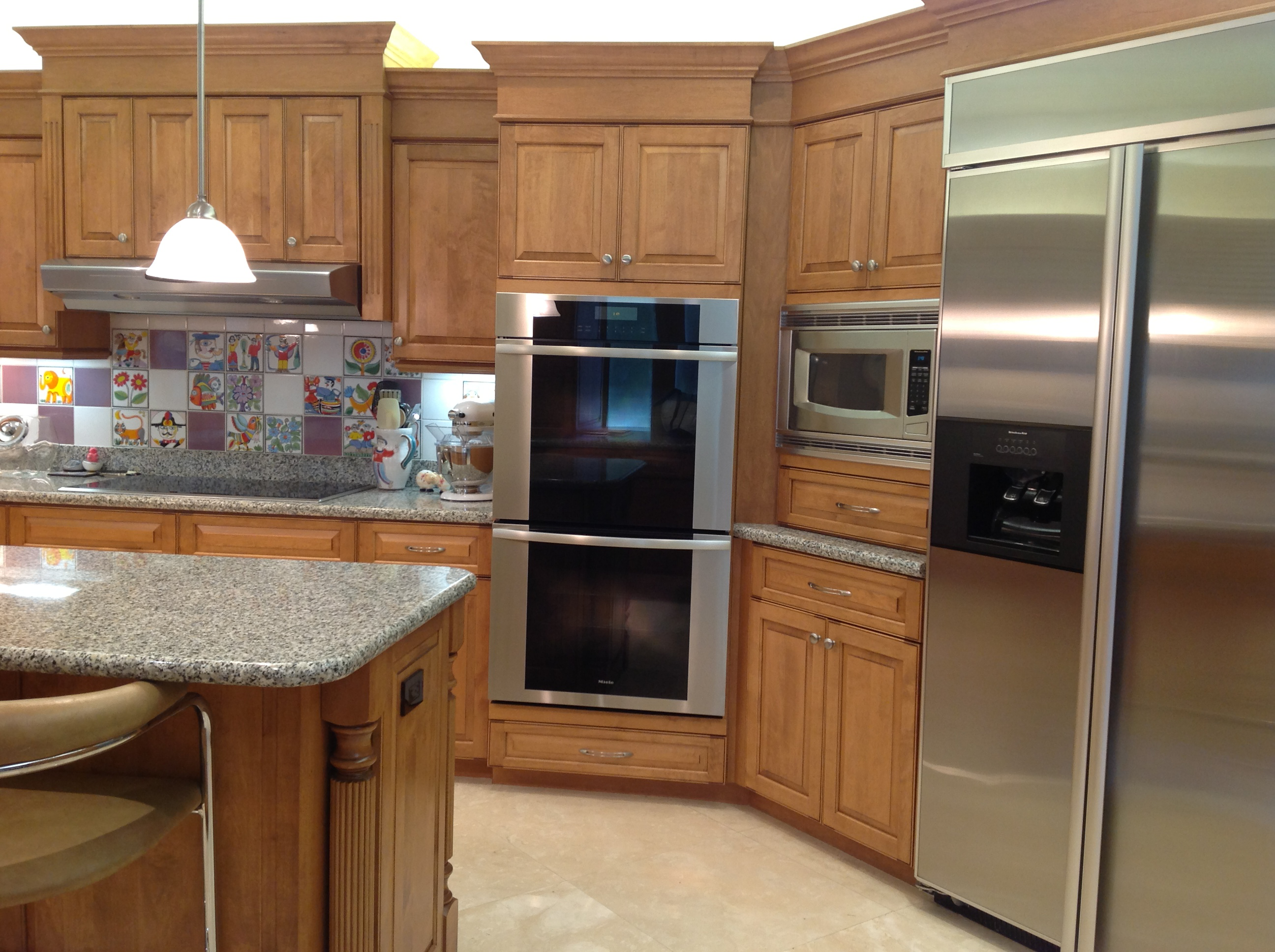 J&J Cabinets offers expert design services and inspiration to create that perfect look to fit your home and your lifestyle. We build exquisite Custom Kitchen cabinets made to your exact specifications. All projects are constructed and closely monitored in our local shop. Our master woodworkers and craftsmen can build any and all designs you can dream up. At J&J we are confident that our final product will meet or exceed your expectations.
Excellent Customer Service
100% Custom Built Designs
Custom Kitchen cabinets can prove to be an excellent resale value, potentially giving you a dollar per dollar or more return on your investment.
Miami Custom Kitchen Cabinets Company
Thank you for considering J&J Cabinets of Miami, FL for all of your custom Kitchens cabinets and woodwork needs. We have been providing  customers with upscale custom cabinetry for more than 45 years. We are committed to providing the very best service.
Stunning Custom Kitchen Cabinets In Miami
We have gained a reputation for providing luxurious and detailed woodwork to the most particular and upscale clients. We take the time to sit down with every homeowner to discuss his or her visions, budgets and preferences. Designed with your ideas and our input cultivated from years of experience. Our creative and skilled woodworker's can then begin to turn your dream cabinet installation project into a reality.
What People Are Saying About J&J
I knew I wanted to update my kitchen cabinets but was unsure which way to go. Abel took his time and discussed various options with me. I couldn't be happier with the way it turned out.
Brandon S.,
Thank you Henry. You and your staff brought my ideas to life and you made the process very easy. We are amazed with the outcome of my custom cabinets. You are the best!
David Johnson,
We are so amazed by the craftsmanship, speed, and attention to detail when you remodeled our kitchen. Our friends and family think it's amazing. Thank you!
Morgan L.,
Proud Retailer Of The Following Fine Products